How to Organise A Mini-Festival
Posted by:
Admin
Tags:
mini festival
Posted date:
30-08-2019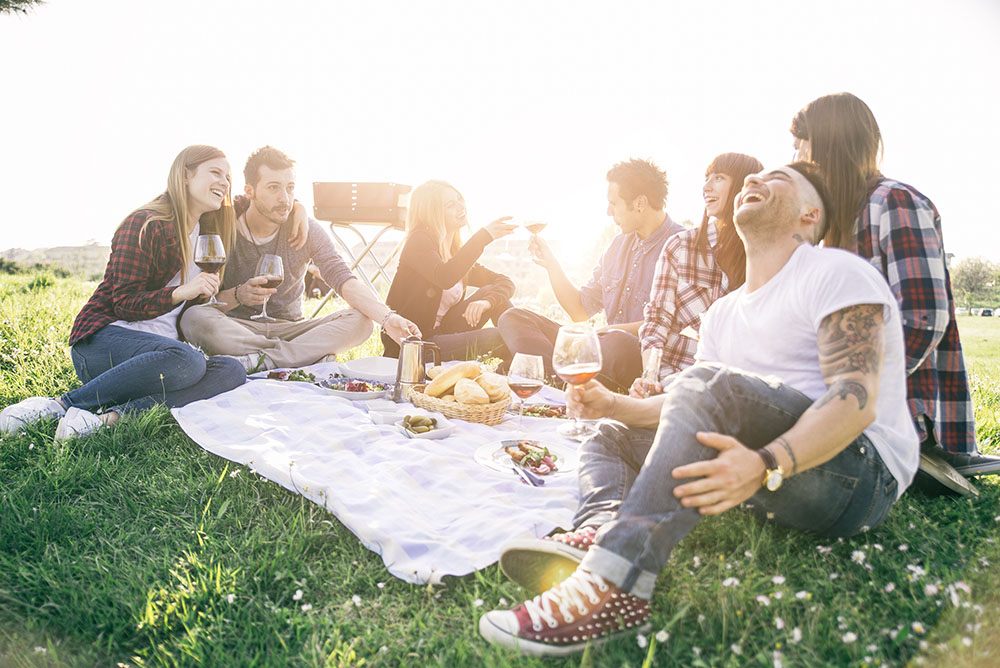 Event Planning
How to Organise A Mini-Festival
"If you can't make it to the festival, how do you get the festival to come to you?"
Summer is the time for outdoor adventures and summer festivals. If you're living in the city, it feels like there's always something going on, from street festivals to great food, to fantastic music and other live events. But if you're a little out of the way, and you don't want to miss the fun, don't despair.
Start your own summer traditions by starting a festival, wherever you are. But how do you throw a summer party that your neighbourhood will remember? Follow these tips to kick off the summer spirit in style, no matter your budget, style, and guest lists!
First thing's first: Festivals take time. A lot of time, and a lot of logistics. You'll want to start months in advance to avoid disaster. Set yourself on a schedule. Remember, you can't do this alone.
Start a team or committee by getting your friends and neighbours involved with the planning. Play to your strengths. If you've got connections in your local pub scene, talk to them about refreshments and catering. Maybe you've got mates who know a great band?
Break the work into manageable chunks, and delegate the tasks you can. Ensure you're covered with the proper insurance and permits. Talk to city planners. They may be able to help you or at least let you know the licenses you'll need.
Coming up with the festival name is the fun bit, but you need to dig a little deeper if you're going to create a brand for your festival. Even if this is a one-time thing, you'll want to think about advertising. Do you produce a print run? What's your social media strategy? What about local radio and newspapers?
If you know someone in design, have them work up a logo to go with your festival. Having a clear vision is essential at this stage.
Book Your Entertainment Well In Advance
You don't want to leave the entertainment to the last minute. Like everything else, bands are likely to be a lot more expensive than you're anticipating. Send out feelers as early as possible. Be upfront and honest about the venue, and your capabilities. Hire a specialised music company or event planner to assist, to make sure you, and the band, will have everything they need in terms of both space, and equipment. Make sure you get something signed.
And don't forget to plan for entertainment beyond the music. This is a great place to save some money, by hosting opportunities for local talents. These can include comedy sets, art installations, even clowns or magicians for kids.
Your location is the single most important element of your festival. It sets the tone for everything that follows. It's not just about finding a place that sets the vibe that you want. It's about logistics.
Is the venue secure?
Is it fire-safe?
Can you fit a backstage, soundstage, and space for the crowd?
Where are the toilets?
Where is the entrance?
What about outlets and power?
Can you keep it adequately ensured, while still having a plan in case of an emergency?
Is there noise restrictions?
Think about transportation as well, both for your entertainment and for anyone coming into or away from the venue. You may not be obligated, but should be able to offer at least transit maps and directions on your festival website or promotional material.
If you require power for an event that is not connected to the mains such as in a marquee or in an outside location you will require silent event generator hire.
You want to make a good impression, both during the prep for your festival and afterwards. Keep recycling bins and regular rubbish bins easily accessible. Keep your setup times neat and efficient, and be sure the place looks the way you found it when it's over.
Remember, you're starting a festival. Making a good first impression is key to maintaining these contacts next year. And staying neat and organised is the best way to avoid disaster later on!
Don't Forget About The Food
Food is another essential, but it comes with a host of other logistics to consider. Will you use caterers? Food trucks? What about alcohol? In most cases, city property requires a permit and license to serve on-premises.
Wristbands are a great way to keep track of who has an ID and who doesn't, so your festival stays family-friendly and everyone can relax. Hiring security to keep an eye on the gate, and alcohol consumption is another great idea to keep your visitors safe.
Obviously, during your planning, you'll need to draw up a budget and stick to it. But there's also the decision about admissions tickets.
For a smaller festival, you may opt for donation tickets or a small amount, but if you've got something bigger in mind, don't stress about charging a higher ticket price.
Food, security, and permits all cost money, not to mention the artists themselves.
You can take some pressure off yourself by using local talent, fundraising ahead of time, and deferring payment. But make sure to only defer payment if you're sure the tickets will sell. The last thing you want is to end up in the red at the end of the day.
Your festival may be a one-time thing, or you may have a vision of making it a yearly event. If that's the case, the best time to plan for next year's festival is when this year's festival ends. Offer an opt-in email list where you can send questions. Give opportunities for feedback.
And, just as important, take the feedback! Don't bog your attendees down with a lot of questions. But be sure to ask about the acts, the venue, the music, and anything else that seems relevant, with plenty of opportunities to comment, if they want to.
Starting a festival from scratch sounds like a daunting prospect. It's true, there are a lot of steps, and a lot of considerations. But it's surprisingly easy to get started. It's simply a matter of a venue, a band, and deciding what sort of crowd you're looking for.
With thorough planning and careful spending, you could create some fantastic summer memories, or even start the next big annual event in your community.
If you are planning an outdoor event, you will want to consider the power to keep the event running. Follow the link below for event generator hire in Bristol, Gloucestershire, Swindon, Bath and Cardiff.