Portable Generator For Hire in Bath
We are the leading suppliers of generator hire in Bath and the surrounding areas. Get in touch today to discuss your generator hire needs with one of our knowledgable team.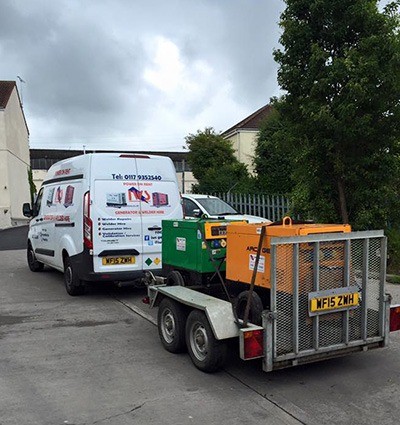 If you are located in the South West of England and looking for a silent generator hire service near you, look no further than Bristol Event Generators. We are the premium provider for generator hire throughout Bath and the surrounding areas.
Whether you require a reliable power supply for an outdoor wedding, a private party or a mini-festival, we can help.
When using our technicians to install, we will also test, inspect, and verify each generator before use.
Abbey
Bathwick
Bear Flat
Claverton Down
Combe Down
Kingsmead
Lansdown
Larkhall
Locksbrook
Lower Weston
Lyncombe
Newbridge
Odd Down
SouthGate
Widcombe
Twerton
Upper Weston
Walcot
Westmoreland
Weston Park
Weston
Whiteway
Power For Festivals And Concerts
Are you planning a festival or outdoor event in Bath? Bristol Event Generators have many years' experience of providing Generator hire to events and festivals of all sizes, tackling both challenging locations, and complex requirements. We work alongside our clients to set the stage for great things.
Generator Rental for Marquee Weddings
Bristol Event Generators provide Generator hire for marquee weddings. We can deliver what you need, where you need it, on time and on budget. If you are planning an outdoor wedding, ensure that you have the right power supply to keep the party going.
Portable Power Supply For Private Parties
If you are planning a private party in the Bath area and require a power supply to meet your needs, we can help. Our generators are available in a range of sizes to offer you the power you need according to your budget. Music, DJ, food and drink all require power.
Sports Events Generators
Sports events are a popular event in the Bath area, which attracts a lot of guests. If you are hosting a sports event in the near future, you will know that power supply is crucial for lighting, audio equipment and food and drink preparation.
Generator Hire For Construction
If you work on a building site in Bath and require a portable generator for power tools, we offer a range of Kva generators for your needs. For DIY building projects or large industrial contracts, we can help.
Generators For Camping or Caravans
If you are planning a caravan or camping trip in Bath or the surrounding areas, we can supply a reliable generator to offer electricity while you enjoy your trip. Our camping generators are perfect for family holidays where there is no mains power.
We maintain our generators to the highest standards by working to a strict service and maintenance schedule. Our dedicated technicians perform a full service on each generator on a regular basis to ensure the quality of their performance.
We can deliver and collect your order throughout Bath and the surrounding area, and you also have the option of using our technicians to rig, service and maintain the generator whilst it is on site.